ABC Friendship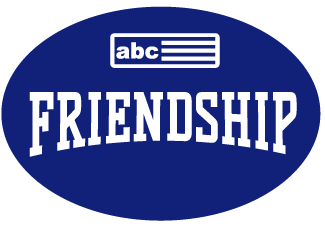 All of us at ABC strive to please. Great hospitality is considered to be of paramount importance to ABC restaurants anyhow, but with ABC Friendship we like to go one step further. We not only like to be of service to our (regular) customers, but also to those amongst us who live in hard of difficult circumstances, regardless of the reasons.
It is our conviction that being kind to someone makes the difference between feeling good and less good about yourself. That's why we stared ABC Friendship. A foundation focussing on being there for one another.
From our various ABC locations we take different actions and twice a month we also offer a family a free meal at our place. Because we realize that an evening out is not a given for everyone. Besides, we unfortunately also get messages from people whose life is burdened by the illness of a beloved one. To ease the suffering - if only just a little - an evening out can really nice, because it might take the mind of things.
However, fortunately it is not always about annoying situations when we would like to contribute. All it takes sometimes is a small gesture or a helping hand for a group of volunteers to organize a nice event. That's also important to us!
Are you in need of some extra support of do you know someone in a difficult situation? Complete the following information and comment briefly on your request. You never know what will come out of it.
The persons selected will become a personal message from us. No correspondence can take place about the requests and the choices we make.
ABC Friendship, a foundation with a widely social point of view.